DREAM OF THE HOUSE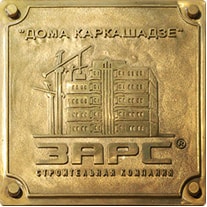 All the objects of the "Karkashadze Houses" have the logo brand which certifies responsibility of the company ZARS before the clients.
Givi Karkashadze, the founder of the company ZARS, being a professional builder, collected and filled with details the idea of the ideal house all his life. And the fact that the houses built under the principles formulated by Mr. Karkashadze, inhabitants of Odessa call the "Karkashadze Houses" is the real acknowledgement and the best award for us.

Thousands of building projects, more than semi-centennial building experience of the company's founder are transformed to the concept which reflects the idea of the ideal house highest possibly. It is the whole set of rules, requirements and principles which became the traditions in building of the house with the name of Karkashadze. And the most important thing in the concept of the ideal house is the principle of the strict following all the recommendations and rules developed by Givi Karkashadze.